Home Insurance for New Haven Residents
At Bixler Insurance, we specialize in providing comprehensive personal insurance solutions, including home insurance and renters insurance in New Haven, IN, tailored to meet your unique needs. With our experienced team and dedication to exceptional service, we are committed to safeguarding what matters most to you – your home and belongings.
When it comes to insurance, Bixler Insurance stands out as a trusted choice for homeowners and renters of New Haven, Indiana.
Experience and Expertise: With over seven decades of insurance industry experience, Bixler Insurance has a deep understanding of the home insurance landscape in New Haven, IN. Our knowledgeable agents stay up-to-date with the latest industry trends, ensuring that you receive reliable and relevant information to make the best decisions about your home insurance coverage.
Independent Advantage: As an independent insurance agency, we are not tied to any specific insurance provider. This means we have the freedom to shop the market on your behalf, comparing policies from multiple reputable carriers to find the coverage that suits your requirements and budget. Our independence allows us to prioritize your needs and find the best policy options available.
Customized Coverage: We recognize that every home is unique, and so are the insurance needs associated with it. Our agents take the time to understand your specific circumstances, including the value of your home, its contents, and any additional risks you may face. Armed with this information, we tailor a home insurance policy that provides the right level of protection, ensuring you are adequately covered in the event of a loss.
Homeowners Insurance in New Haven
Our knowledgeable and friendly team is dedicated to helping you find the perfect insurance policies to protect your home and belongings.
Contact An Agent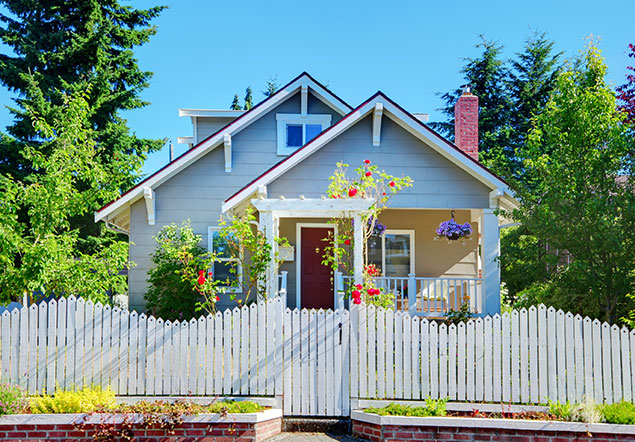 Renters Insurance in New Haven, IN
While your landlord's insurance may cover the structure itself, it does not protect your personal belongings or provide liability coverage for accidents that may occur within your rented space. That's where renters insurance comes in. Renters insurance provides financial protection for your personal belongings in the event of theft, fire, water damage, or other covered perils. Imagine the cost of replacing your furniture, electronics, clothing, and other valuables if they were damaged or destroyed. With renters insurance, you can have peace of mind knowing that your belongings are covered, allowing you to recover quickly and get back to normalcy.
Protecting your home and belongings is essential, and Bixler Insurance is here to help. Take the first step towards safeguarding your peace of mind by filling out the form below to request a home insurance or renters insurance quote. Our dedicated team will promptly reach out to you, guiding you through the process and offering expert advice on the coverage options available.
Here are some of the benefits our insurance partners offer for home and rental insurance:
Dwelling coverage: Protect against structural damage caused by fire, weather events, water damage, and other covered perils, excluding flooding. This coverage also extends to non-business structures on your property, ensuring comprehensive protection for your home.
Personal property insurance: Safeguarding your belongings from fire, theft, and loss. While there may be limitations on coverage for valuable items, we work closely with you to customize a policy that meets your specific needs.
Liability protection: Accidents can happen to anyone, anywhere. That's why our insurance policies offer liability protection in the event that someone makes a claim against you for injuries or property damage sustained in your home or on your property.
Additional living expenses: In case your home or rented space becomes uninhabitable due to a covered loss, our insurance policies provide coverage for additional living expenses and loss of use.
Reasonable repairs: Additional coverages for money spent on reasonable repairs, damage to trees and shrubbery, collapse, debris removal, fire department charges, and more.
Proudly Serving New Haven, Indiana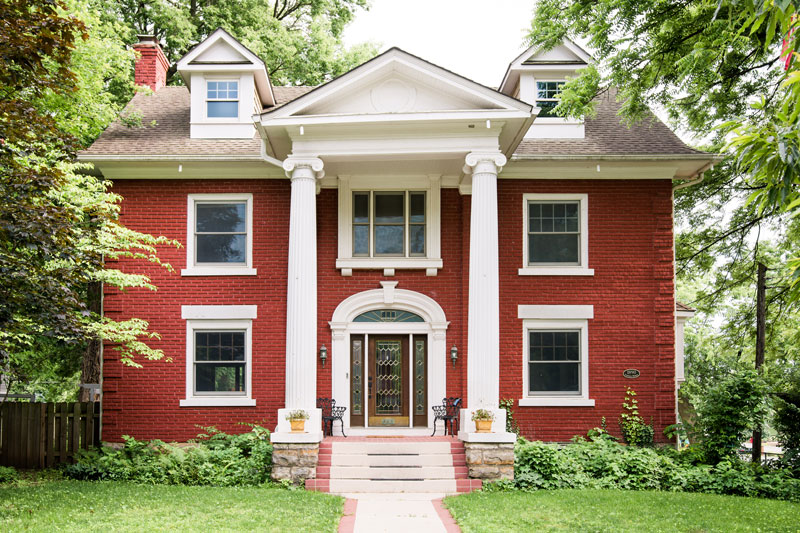 New Haven, IN offers a strategic location that appeals to both residents and visitors. As a vibrant community, New Haven is known for its warm and welcoming atmosphere, making it an ideal place to call home. Surrounded by neighboring towns and cities such as Fort Wayne, Grabill, Huntertown, Leo-Cedarville, Monroeville, Woodburn, and Zanesville, New Haven is part of a closely connected network of communities. When it comes to entertainment, New Haven does not disappoint. The city hosts a variety of events, festivals, and cultural celebrations throughout the year, including the Annual Potato and Corn Festival, several craft EXPO's and holiday festivals thoughout the year. This quaint community is a great place to raise a family so it's not surprising so many people live and rent homes in New Haven.
Call An Agent
Request a Home Insurance Quote