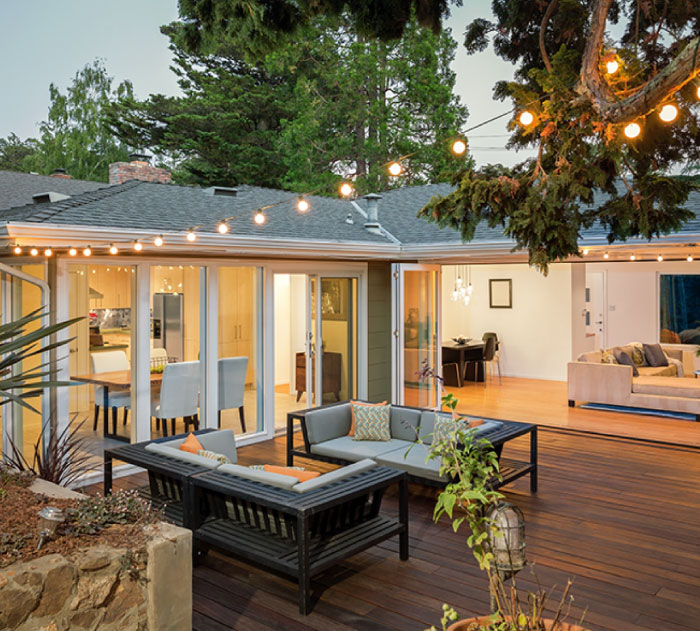 Home Insurance in Bluffton, Fort Wayne, New Haven, Portland, Decatur, IN, & the Surrounding Areas
Keep your most valuable investments protected with the best insurance policies.
Learn More
Request a Quote
Homeowners Insurance in Bluffton, Decatur, Fort Wayne, New Haven, Portland, and the Surrounding Areas
How would you replace all of your personal belongings if you came home to find your home or apartment was destroyed by a fire in Bluffton, Decatur, Fort Wayne, New Haven, Portland, or the surrounding areas? If you have homeowners insurance or renters insurance from Bixler Insurance, you would be able to replace those items after a short phone call with our team about the incident. But more than that, you also need a place to live temporarily, and depending on your insurance company you may also have that paid for as well. But unless you have the right insurance coverage, you won't have any help in replacing these things. Don't wait for tragedy to strike, contact our team today to get your homeowners insurance or renters insurance policy in place.
Peace of Mind for Renters: Understanding Renters Insurance
While there are requirements in place, usually from the mortgage companies, for homeowners insurance to be in place, there typically are no such requirements for renters to have renters insurance. So it really is incumbent on renters to take the initiative to protect their assets, whether that's furniture that they own, electronics, appliances, tools, and more. It is not the job of the landlord to provide this protection, and in fact many times they cannot do so because it would go against regulations.
You as a renter may be safe and not do things that would be questionable. But you don't really know about your neighbors in the same building. They could do things that are at least questionable, or worse, and the only way you know about it is because the building catches fire or some other disaster. You also can't control the weather, and having renters insurance provides you peace of mind that no matter what happens, you and your belongings are covered from disaster.
Protecting Your Home Sweet Home: Insights into Homeowners Insurance
You know how important homeowners insurance can be, but it also is something that can easily be ignored. Don't forget about your homeowners insurance and make sure to review your policy on a regular basis. This ensures that you will update figures and items that are covered with your home insurance policy so that no matter what happens, you will be covered. From changes in landscaping and appliances to asking about discounts you may qualify for, keeping up with your homeowners insurance will keep your home and family protected.
No matter what kind of building you live in, from a high rise apartment to a country home in Bluffton, Decatur, Fort Wayne, New Haven, Portland, or the surrounding areas, protecting your investment will keep you from devastation. Talk with our team at Bixler Insurance today to make sure that you have the right amount of coverage, whether that's for homeowners insurance or renters insurance.
Insurance Solutions for Renters and Homeowners
While homeowners insurance gets a lot of talk, those who rent where they live aren't off the hook. Renters still have their own personal things that need protection as the property owner does not have an obligation to have insurance on your personal effects. They only need to provide insurance on the property and building itself; all other personal items are to be protected by the tenant.
Renters insurance is usually very inexpensive so it is a smart decision to have it for everything that you own. You can't control the weather, and vehicles hit buildings and cause damage, and fires unfortunately happen. All of these would mean lost items that you own unless you have renters insurance to help replace those items.
No matter what you live in, from a house to an apartment or a condo, having the right home insurance or renters insurance will give you peace of mind that you will be protected. You would likely not be able to cover the cost of replacing all of the lost items, and that is why home insurance and renters insurance is so important.
Our home insurance partners offer a variety of coverage options, including:
Dwelling Coverage: This is insurance for your home's structure. It helps fix or rebuild your house if something bad happens, like a fire or a storm. It's like a shield for your home.
Personal Property Insurance: It protects your stuff, like your furniture and clothes. If something damages, steals, or loses them, this insurance helps you replace them. Think of it as a safety net for your belongings.
Liability Protection: This is like a legal bodyguard for your money and things. If someone says you caused them harm or damaged their stuff, this insurance helps cover the costs. It's like a shield against big legal bills.
Additional Living Expenses: When your home is unlivable due to something like a fire, this insurance covers extra costs, like hotels and food. It helps you keep living normally, even when your home isn't an option.
Additional Coverages for Reasonable Repairs: It's like having a handyman on call. This insurance helps pay for needed home repairs, such as fixing a damaged roof. It's your financial backup for keeping your home in good shape.
Get a Quote for Home Insurance
It is important to review your home insurance regularly to be sure that you have the right amount of insurance coverage. Not only that but it is also important that you understand what is covered and what is not covered so that you are fully aware of all aspects of home insurance and what it can do for you. Fortunately, we have made it easy to get a quote for your home insurance, just provide us with a bit of information on you and the property and we can get back to you with some quotes from different insurance companies. Contact our team at Bixler Insurance today to review the home insurance on your Bluffton, Fort Wayne, New Haven, Portland, Decatur, IN, and the surrounding area home.
Contact An Agent