Agriculture Insurance in Portland
The different agribusinesses in and around Portland, IN provide a host of benefits to everyone, whether that includes jobs or food or ancillary services that support these businesses. Protecting these farms and agriculture businesses is a top priority for our team at Bixler Insurance. We understand that your farm is different from other farms, and that means you need customized insurance protection that fits your needs.
As an independent insurance agency we work with many different insurance companies and can provide you with several quotes for the different farm insurance policies that you may need to cover your farm. Talk with our team today to learn more about the agriculture insurance options for you.
Contact our team today to learn more.
The Importance of Farm Insurance in Portland
Maybe you make wine and you have a vineyard on your property, as well as several buildings and equipment. You have people who want to come to tour your facility and to learn about the kind of grapes that you grow and how you make your wine. In order to properly cover all of these different aspects of your business, you are looking at coverages such as crop insurance for the grapes, equipment insurance for the production equipment, such as forklifts and other items, as well as liability insurance should someone get injured while on a tour.
Farm insurance is a collection of different insurance policies that can cover a wide range of things. It could be livestock such as goats or chickens, storage buildings for the feed for those animals, buildings for the storage of equipment, from tractors and trucks to trailers and other equipment, as well as other features on the farm. Agri-farm insurance is important for the farmers, those who work there, as well as those who visit there for different reasons.
Contact An Agent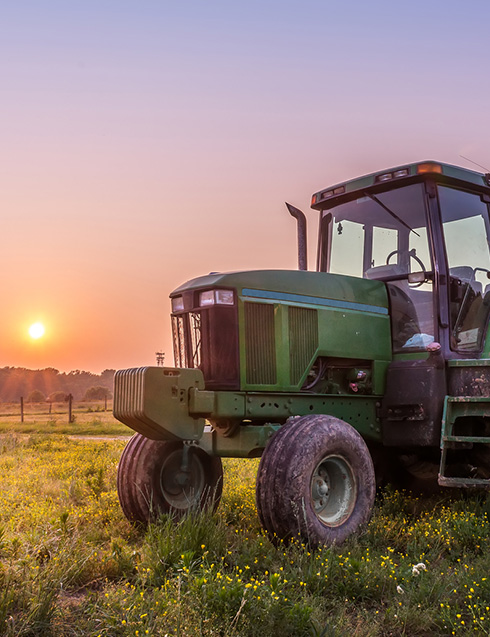 Exploring Agri-Farm Insurance Solutions in Portland, Indiana
Getting the right agribusiness insurance involves understanding how your business operates. Your farm isn't the same as the farm down the road from you in Portland, Indiana, and that means that your farm insurance won't look the same as theirs. Sit down with our team at Bixler Insurance to understand the different options available to properly protect you farm and everything associated with it. You have worked too hard to have your agribusiness to be unprotected.
Keep your farm operating and visitors happy with the right agriculture insurance. Portland is recognized for its concrete Bowstring Arc/Arch Bridge that crosses the Salamonie River on South Meridian Street. It was built in 1914 and restored in both 1976 and 1997, and is the only bridge of its kind remaining in Indiana. It is the only community that has retained its original name, being planted and named in 1837, by Dr. Daniel W. McNeal. Contact us today to review your current farm insurance and get quotes from a range of insurance companies.
Call An Agent
Request a Agriculture Insurance Quote