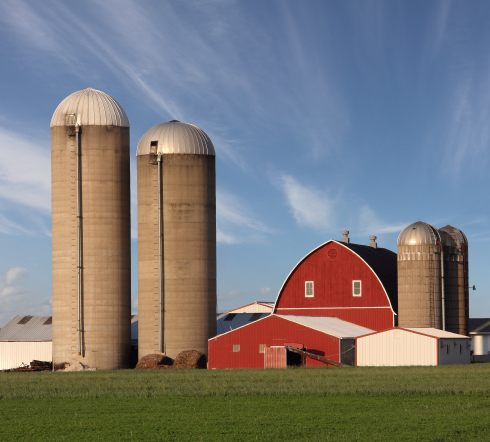 Farm Insurance Fort Wayne, New Haven, Bluffton, Decatur, Portland, IN, and the Surrounding Areas
Your farm isn't just your home — it's your livelihood. Whether your farm is large or small, discover how to protect your land and all its assets with our insurance policies.
Learn More
Request a Quote
Farm Property
On any farm there is likely many hundreds of thousands of dollars of equipment, if not more, and this equipment is very hard to replace unless it is insured. Tractors, balers, wagons, and many more items are expensive and costly to repair. And then there are the various fertilizers that crop-growing farmers would have to help ensure good yields. And this just scratches the surface.
If your farm also has livestock you will want to have coverage for these animals. They might be used on the farm to help with activities, or you may have livestock that you use for products such as wool from sheep. Then of course there are the buildings on the property, such as the barn for livestock, buildings to house the equipment you run, and more.
It is also important that your farm insurance include liability insurance coverage. This is even more important if you provide tours of your farm or have areas of your property that are used for corn mazes, apple orchards, or other activities that involve the general public. Crops should also have insurance protection from natural disasters such as a tornado or damaging hail.
Get a Quote for Farm Insurance
A farm requires a lot of attention and there are always things to take care of. Don't let those tasks take you away from the important task of making sure that you have the right farm insurance in place for your farm in Bluffton, Fort Wayne, New Haven, Portland, Decatur, IN, and the surrounding areas. We can provide you with a quote for your farm insurance, just provide us a little information on our website about you and your farm and we will get back with you to provide details. Bixler Insurance will shop the market for you as an independent insurance agency to get you the best farm insurance to fit your needs. Contact us today to learn more.
Contact An Agent
Or call for immediate assistance.