Homeowners Insurance in Fort Wayne
What would you do if part of a tree fell on your home in Fort Wayne, IN? If you had home insurance, all you would need to do is call your trusted Bixler Insurance agent to get things started regarding the repairs needed to your home. Having homeowners insurance provides you with a layer of protection for what is typically one of the largest investments a family has.
From a damaged roof to broken windows and other issues, your homeowners insurance can help to repair or replace those structures and items that are covered. Make the call to our team today to learn more about homeowners insurance and find out how you can be sure you have the best options in place.
Contact our team today to learn more.
Renters Insurance in Fort Wayne
Insurance isn't just for the person that owns a home, it is also important for those that rent where they live as well. Renters don't have to worry about the building they are living in, but they do need to take the precaution to have their own belongings insured. It might be from vandalism, theft, or natural disaster, but without renters insurance in place you will need to replace these items yourself, and that could mean thousands of dollars.
It may come as a surprise, but your landlord does not need to provide you insurance on your belongings, just like you don't need to provide insurance on the building you live in when you rent.
Think about the furniture that you own, that large flat screen television, the gaming systems that you have, as well as all of your clothes and everything else in your apartment. Having to replace all of these would be a huge financial burden unless you have renters insurance in place.
Contact An Agent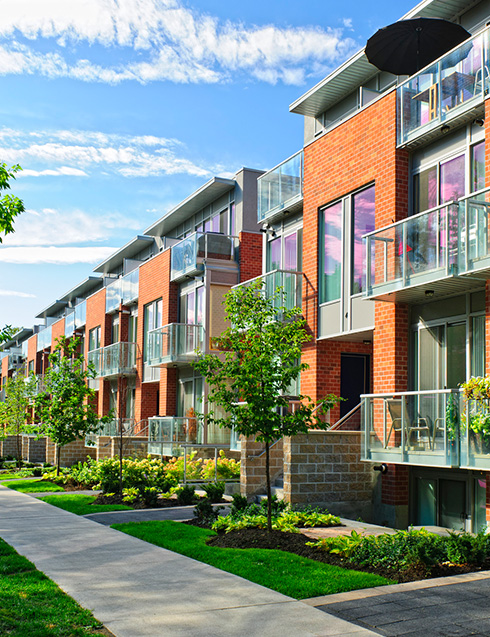 Getting The Right Home Insurance or Renters Insurance in Fort Wayne, Indiana
So how much coverage do you really need? This is what everyone looking for home insurance or renters insurance asks. One way to help assess the coverage level is to make a list of the important things in your household and the associated cost of them. For homeowners this would also include the cost to replace buildings on the property, including detached buildings such as garages, sheds, and fences in Fort Wayne, Indiana. Talk with our team at Bixler Insurance for more ways to ensure that all of your valuables are properly protected.
Home insurance and renters insurance is there to provide you with peace of mind should an unexpected event occur. In 1802, a United States fur trade factory was established in Fort Wayne. It was burned by the local Indians at the beginning of the War of 1812. The Wabash and Erie Canal's opening improved travel conditions to the Great Lakes and Mississippi River, exposing Fort Wayne to expanded economic opportunities. Fort Wayne's "Summit City" nickname dates from this period, referring to the city's position at the highest elevation along the canal's route. When you work with Bixler Insurance you will get the best coverage available from shopping the market of insurance companies.
Call An Agent
Request a Homeowners Insurance Quote