New Year's Home Safety Checklist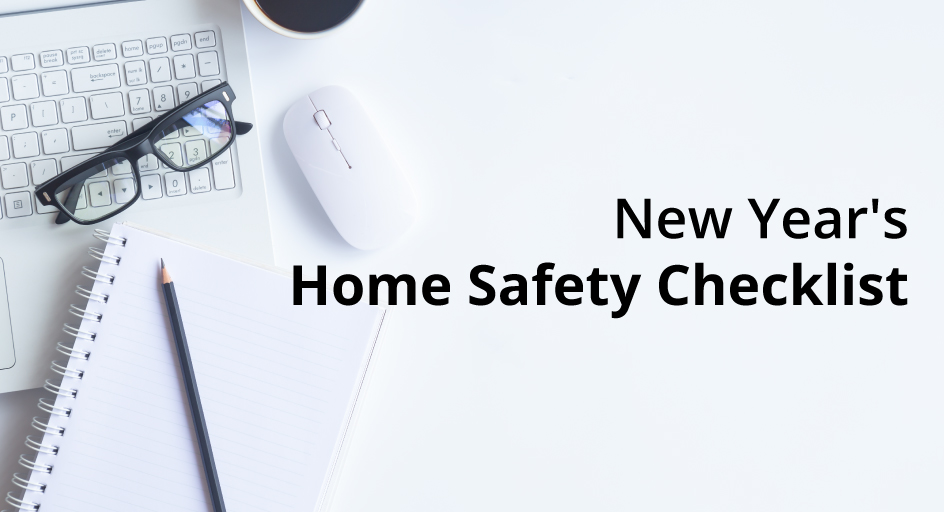 The start of a new year is an ideal time to tackle goals and projects that you may have been putting off for a while. In addition to setting new career goals and working on your health and fitness, you should consider reevaluating your home safety. From fire hazards to energy savers, your home may need more updates than you realize. We've put together a list to help you get started on assessing your home's safety.
Health
Test smoke detectors and carbon monoxide alarms and replace as needed.

Verify that all fire extinguishers are operational.

If you don't already, form a fire escape route and educate the entire family.

Install light switches at both ends of staircases to reduce the chance of a fall.

Dust all surfaces as well as ceiling fans and vents.

Change HVAC filters.

Replace water purifier filters.

Check wires and plugs for frays.

Deep clean areas of your home that experience the most traffic.

Clean out expired or unused items from your refrigerator and pantry.

Clean oven, range, and range hood filters.
Maintenance
Replace furnace filters and schedule a furnace inspection.

Inspect gutters and roof or schedule a professional inspection.

Evaluate efficiency of weather stripping and replace as needed.

Clean our clothes dryer vent and pipes.

Clean refrigerator coils.

Check window screens and replace as needed.

Test locks, handles and doorknobs for proper operation.

Inspect and flush water heater.

Update or install home security system if necessary.

Schedule any needed maintenance calls or inspections.

Mark a calendar with recommended maintenance dates for appliances and systems.

Take an inventory of your valuable possessions, to be used in the event of an insurance claim.
Insurance
Following this list to evaluate your home's safety is a wonderful way to begin the new year. You should also visit your insurance agent to discuss and determine if any coverages need to be added, dropped, or changed. Working with an independent insurance agency is the ideal way to determine your insurance needs, since independent agents are on your side – not the side of the big companies. Reach out to us today if you would like to speak with an experienced agent.